The new teaser trailer for the upcoming Spider-Man movie has just been released and I have to admit that I have been somewhat curious to see what the actual look of the new movie is going to be like. Once it was made clear that the upcoming Spidey movie starring Andrew Garfield was going to be a reboot of the Spider-man franchise, it was obvious that the filmmakers were going to be trying to find their own voice with the character and go in a new direction from that of the previous series of Spider-Man films by Sam Raimi and I wanted to see how they went about doing that.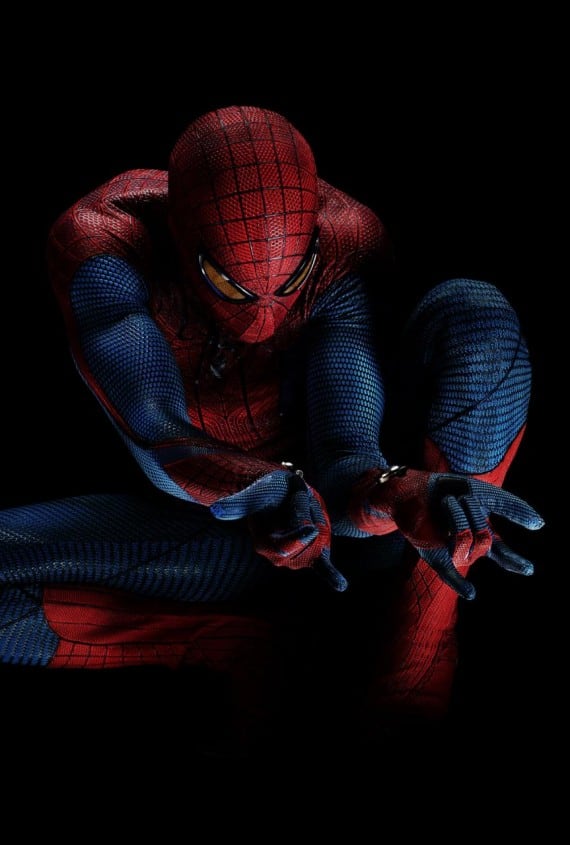 Well, the teaser trailer for the upcoming Spidey flick was leaked on Tuesday a few days before it was supposed to make its big splash at this year's San Diego Comicon and I was lucky enough to catch it before it got pulled so I can offer up some insights gleaned from my viewing of it:
*Garfield looks pretty decent as Peter Parker (read believable) and the casting of Sally Fields and Martin Sheen looks good, too. It will be interesting to see how a younger cast playing his Aunt and Uncle change any of the dynamics between the characters.
*The villain was kept pretty much out of the picture though all the reports say that it will be the Lizard.
*There was a fun sequence in the trailer of Parker/Spider-Man jumping and swinging his way around the rooftops of New York – seen from the perspective of Spidey himself (ie from his own point of view) that was kind of like playing a Spider-Man video game.
*The movie definitely has a much darker tone than the earlier films, in fact the trailer almost had a kind of 'Twilighty' vibe running through it – from Peter's hair right down to the angst-ridden teen with strange abilities story angle that was present.
*Gwen Stacey is the girl of the film which is a tip of the hat to classic Spidey comicbook continuity rather than an attempt to tie the film to the latest aspects of the comic book which the earlier films did with the whole Peter and Mary Jane thing. Of course they never got married now according to the comic (super villain induced retro history, you know) so that would have been a rather irrelevant angle to preserve anyway.
*We get to see (albeit briefly) Peter Parker's real parents – something that took years to get to in the Spidey comics. This could be interesting and give the filmmakers some more story angles to play with in the franchise.
*There was a tag line along the lines of, "Some secrets you keep, some are hidden from you". Hmm, maybe a suggestion that there was more going on with Peter even before he got bitten by an itsy bitsy spider?
*Petey still gets bitten by a spider, only this time he is in a closed off lab area that you would expect to have proper containment and filtration systems in place, so a spider just happens to be hanging out in there how exactly?
Well, if you want to see it for yourself, and the proceeding video does not play for you, I hear that you will just have to wait until this Friday.